Rental property inspections are standard practice throughout the property leasing industry.
Rent inspections are conducted so your landlord can check the property is being well maintained in a clean and tidy condition and any maintenance issues reported and checked.
If you're unprepared, these routine inspections can quickly cause stress. However, if you're well-prepared, you can easily show your landlord that the rental property is in good condition and that you're taking care of it.
In this blog post, we will discuss how to prepare for a rent inspection so that you can put your best foot forward!
Purpose of Routine Rent Inspections
Property managers routinely inspect rental properties for two main reasons:
To ensure the property is well cared for
To ensure that any maintenance or repair issues have been addressed
When inspecting your rental property, property managers will go through and check the following:
Check it's well maintained, clean and tidy
Check the garden is maintained (i.e. lawn has been mowed, weeds removed)
Ensure that only the people on the rental agreement are living in the home
Make sure there are no traces of pets living in the property (if stated they are not allowed on the rental agreement)
Ensure there are no damages to the property and that all maintenance issues have been reported
6 Tasks to Help You Prepare for Your Rent Inspection
1. Organise Clutter
While your property manager won't be assessing how tidy of a person you are, the home does need to be reasonably clear, allowing your landlord to walk through and easily inspect the structure of the home.
Simply ensuring the floor and surfaces are clear of unnecessary items will go a long way in ensuring your rent inspection runs smoothly.
2. Clean the Home
Your property manager will be checking the property is being kept in a clean state.
Items routinely checked include:
Entire home: Ceilings, walls, floors, doors, lights, etc.
Kitchen: Oven, rangehood filters and exhaust fan covers for build-up of oil and dust
Bathroom & Toilet: Shower, sink, and toilet for any build-up of mould and residual debris
Much like the first step, the home needs to be reasonably clean so your property manager can identify scratches or further damage to the floors and surfaces that dust may hide.
Tip: Bathrooms are also important areas to keep clean as mould can begin to form in a humid and dark environment. So, when showering, use the exhaust fan or keep a window slightly open to allow the steam to dissipate.
3. Tend to the Garden
Even if you don't spend much time in the property garden, it is important to maintain the property landscaping.
Some properties are more complex than others, but here are the main tasks you should consider:
Weed the garden
Trim hedges
Mow and edge the lawn
Raking up any debris
Remove any cobwebs
4. Fix any Damage
It's important to fix any damage or maintenance issues that have occurred in the rental property before the rent inspection as this will be noted down and could affect your bond return.
Damages can include holes in the walls, scratches on floors or surfaces, and defective fittings.
If you don't have time to conduct repair before the inspection, inform your property manager of the damages and your plans for repair. Then your property manager can arrange a reinspection of the area once repairs are completed.
5. Review your Records
It is important to read through your lease agreement before your rent inspection to ensure you haven't missed any clauses. This will also prepare you to ask your landlord any questions about your tenancy or answer any questions they may have for you.
Reviewing your documents is also helpful to remind you of the type of lease you are on and when your renewal date is.
If you're unsure about something, don't hesitate to ask your property manager for clarification.
Also, if your details (phone number or email address) have changed, it's best to notify your property manager as soon as possible to ensure the lines of communication remain open.
6. On the Day of the Inspection
On the day of the inspection, it's important to:
Make sure any pets are secured during the rental inspection
If any maintenance or repair issues have popped up, make note of these and ensure the maintenance request forms have been sent to your property manager as they occur. Don't wait to report these until the day of inspection.
What Happens After the Rental Inspection?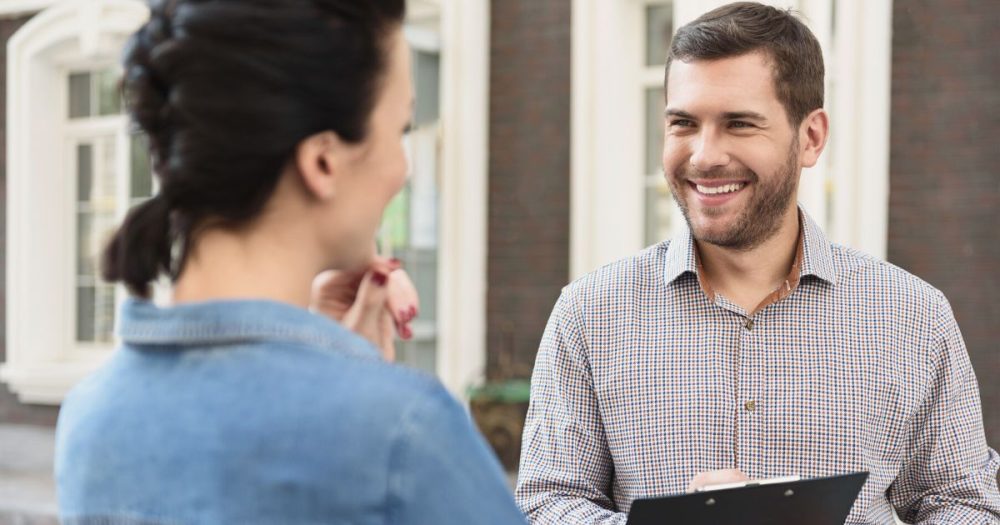 After every routine inspection, your landlord or property manager will send you an inspection report which will note the condition and any maintenance problems the tenants should see to before the next inspection.
Rental Inspections at HKY Real Estate
At HKY, our team of professional property managers are highly qualified and experienced in delivering great results for both property owners and tenants.
If you want to lease your Perth property or simply want to discuss your options, speak to us at HKY Real Estate about our property management services today. We will team you with the best property manager to suit your needs.
Rental Property Inspection FAQs
Landlords are required to give between 7 and 14 days' notice of the inspection date before conducting a rent inspection in WA.
A rental inspection's primary purpose is to check the property's condition.
There are a few key things that property managers look for during a rental property inspection, including:
The first is whether the structure of the building appears to be in good condition, with no damage or cracks.
Second, they check to ensure appliances included in the rental agreement are in working order, including the dishwasher, washer and dryer, stove, and refrigerator.
Check the property is well maintained and kept in a clean condition.
Looking for any signs of water leaks or maintenance Ensure all light globes are in working order
Finally, they look at the landscaping to make sure that's also well-maintained.
Have more questions?